Barbara J. Lindsay, 73, of Shickshinny passed away Saturday, December 16, 2017 at Wilkes-Barre General Hospital.
Born in Shickshinny on August 10, 1944, she was the daughter of the late Woodrow W. and Hazel E. (Genzel) Cole. She attended Northwest High School and worked at several local businesses, including the Days Inn in Danville, and Berwick Industries. Barbara married Timothy H. Lindsay, Sr. in 1962, and together they had 6 children. Barbara worked hard to provide a loving home for her husband and children. After her children were grown, she went on many cross-country road trips with her husband.
Barbara was a talented seamstress, who made her daughters' wedding gowns and other items. She also liked to crochet. Her favorite TV show was General Hospital. She loved and cherished her grandchildren and great-grandchildren, and enjoyed spending time them.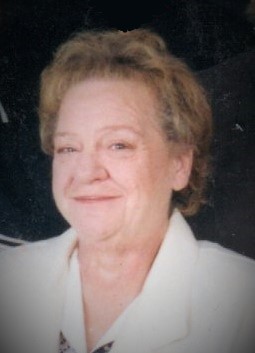 In addition to her parents, she was preceded in death by her husband, Tim in 2014 and a sister, Irene May Cole Kemper.
She will be greatly missed by her children: Victoria A. Krisanits and husband Laurence, Orangeville; Christopher L. Lindsay and wife Kim, Berwick; Sandra A. Lindsay, Shickshinny; Roberta A. Irwin and husband Ron, Berwick; Timothy H. Lindsay, Jr. and wife Lauralei, Nescopeck; Mark A. Lindsay, Albion; grandchildren, Nathan, Deirdre, Bradley, Christopher, Justin, Corey, Alley, Andrea, Conner, Brock, Chantal, Ashlee, Slade, and Timothy III; 13 great-grandchildren; brothers, Robert Cole, Indiana; Alvin Cole, Berwick; Charles "Butch" Cole, Lightstreet; and many nieces and nephews.
Family will receive friends on Friday, December 22, 2017 from 6:00 – 8:00 PM at Heller Funeral Home, LLC, 633 East Third Street, Nescopeck.
Online messages of comfort may be sent to condolences@hellerfuneral.com