On the afternoon of June 23, 2022, an incredible marital artist Armondo "Ace" D. Casaldi of Bushido Karate School, Bushido Kai, crossed over the veil that separates existence to join the many masters of martial arts that have gone before him. He was just a week short of celebrating his 81st birthday.
Born in Dorrance Township on June 30, 1941, he was the son of the late Edward N. and Frances P. (Bafunno) Casaldi.
Ace attended Berwick High School and grew to be an amazing man who founded the cover rock and roll group The Midnight Suns. He was a great lead guitarist; he played all the top popular rock songs at the time with his band in the 60's. Over the years, Ace worked at National Select, Penn Gora Knitting, and Home Life Insurance Company. In the 1970's he started Satellite Security and was president until his passing.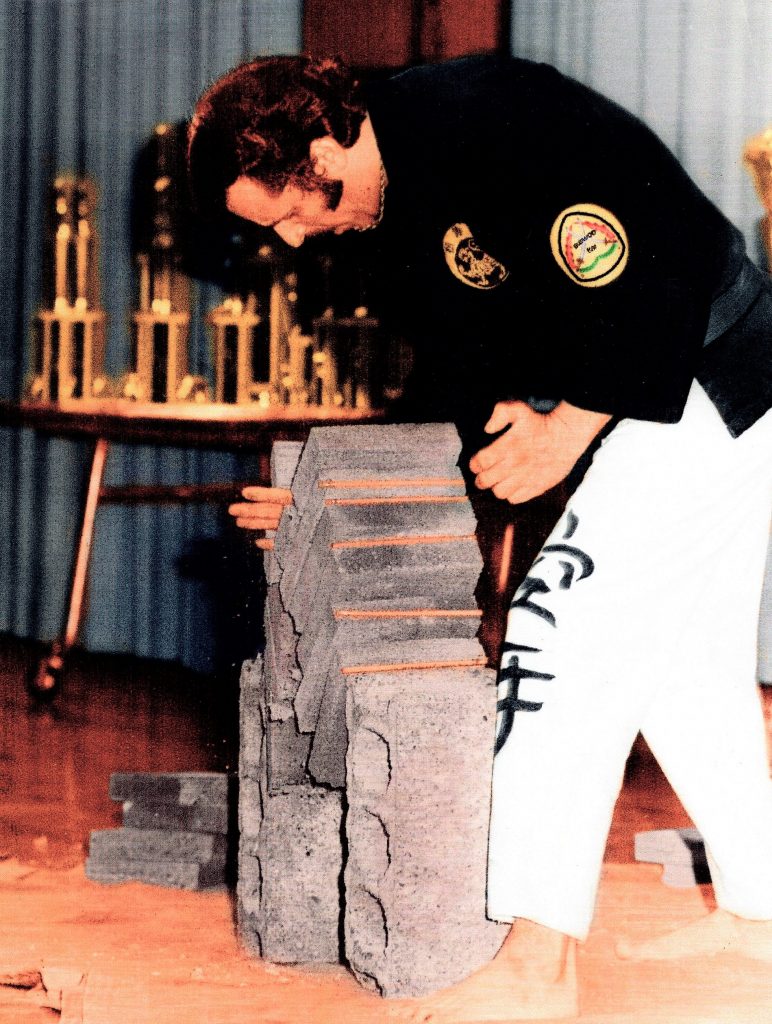 Ace worked at several locations as a karate instructor in the Berwick area. He was well known in the area for teaching karate and was the owner and certified teacher of National Organization for the Prevention of Rape and Assault (NOPRA), taught by Frederic Stroska (Author of How to Say No to A Rapist and Survive). He founded Bushido Karate Schools and was always very proud of his students. When younger, Ace taught classes at, Danville YMCA, Bloomsburg YMCA, St. Cyril's Academy for Girls, Berwick YMCA, Sunbury YMCA, Berwick Police Department, Bucknell University, State College University, Susquehanna University, Williamsport Community College, and Bloomsburg College.
Ace was a talented artist, he designed both the original and updated versions of Bushido Karate logo. He also designed the Japanese letters himself. He was an architect, who designed a treehouse on stilts, with his cousin, for Wade, Jim, and Dave. He designed and built a three bench and table combination. He also designed the entire upstairs of his family's home and had built it exactly as he designed it.
Ace was an amateur magician, he loved doing little magic tricks for people. He was also an author of his memoirs, which may get published someday. He was a top-of-the-line businessman, who started and ran many businesses, detective, Karate, security, alarm systems, and bodyguard service. He also sold knives and CBs (Citizens Band radios).
Ace was a board of director of Berwick Industrial Development Association (BIDA). He also helped found the Berwick Fair, which existed 1985 and 1986, in which he was a board of director for as well.
The photograph of Ace breaking six cinderblocks with his hand shuto strike (karate chop) is from a karate demo July 10th, 1976, at the first Mr. Pennsylvania bodybuilding competition. Arnold Schwarzenegger stood up and clapped for him which stirred others to join.
He will be greatly missed by his wife of 62 years, Sharon Y. (Hess) Casaldi; sons, James Casaldi and fiancée Sonja, Mifflinville; David Casaldi and wife Beth, Berwick; Wade Casaldi and wife Jai, Berwick; several grandchildren, great-grandchildren, and great-great-grandchildren. He also leaves behind a sister, Linda Crouse and husband Richard, Berwick; and brother-in-law, Robert Wagner.
A funeral service will be held at 8:00 PM on Monday, June 27, 2022, at Heller Funeral Home, LLC, 633 East Third St, Nescopeck. Family will receive friends from 6:00 PM until time of service.
Online messages of comfort may be sent to condolences@hellerfuneralhomellc.com.