CSM JAMES JOSEPH STEWARD
CAREER ARMY VETERAN
Command Sergeant Major James Joseph Steward passed away July 18, 2022, at the Gardens at Orangeville after a brief stay following surgery.
He was born in Berwick, Friday, October 9, 1931, the only son of the late Charles Augustus Steward and Addelean (Snyder) Steward. He attended the Nescopeck School district, leaving at the age of 15 to join the military, his lifelong career.
His past times included bowling, golfing, and games of poker and pitch with friends and relatives.  He was an avid Phillies, Braves, Steelers, and Eagles fan and was quite lucky at scratch off tickets!!  He loved reading military novels and had an encyclopedic knowledge of World War II events.  He was a beloved and respected member of the Orangeville community and attended Orangeville United Methodist Church.  He was the family's rock, his love for them immeasurable and their love for him without end.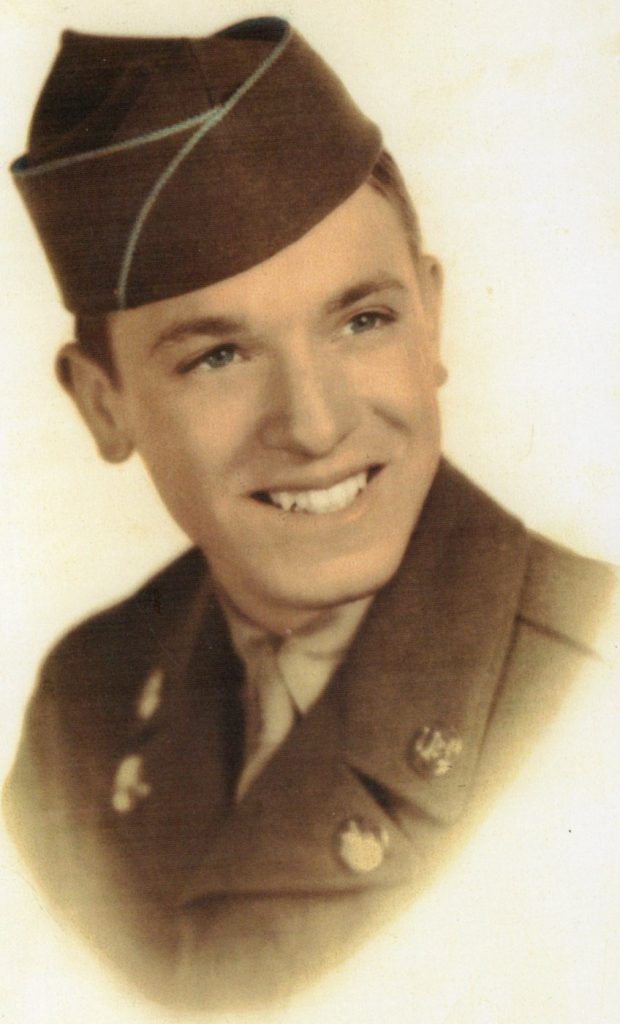 He is now reunited with the love of his life, wife of 59 years, Nancy Robbins Steward, and loved ones who passed before him. In addition to his parents, he was predeceased by his sisters Glovene Gommer, Delphine 'Sis' Evans, his daughter Robin Shepherd, and many beloved pets. James was the last surviving member of his immediate family.
He is survived by his daughters Holly (Dennis) Seward of Danville, April Cole, and partner P. Doug Young (who he loved like a son) of Benton, grandsons Jeremy (Laura) Seward of New Columbia, Ethan (Kristi) Seward of New Columbia, Bryan (Danielle) Seward of Lewisburg, Brett Carroll, Bethany Shepherd, and Brianne Shepherd, in addition to 10 great grandchildren and many nieces and nephews. He also leaves behind his beloved cat 'Penelope'.
CSM Steward's life was built on the values of love for God, Country, Family. He was first and foremost a soldier, always proud of the uniform he wore. He stood tall and straight, so proud of the time he served his country. He will be remembered and should be honored for the dedicated soldier he was. James served a total of 42 years, 6 months of military service, joining the Berwick unit of the Pa National Guard at the age of 15 in 1947. He enlisted in the US Army in 1949 and after basic training at Fort Jackson, SC, went to Fort Lee, VA for 6 weeks training as a Classification Specialist. In August 1949, he was assigned to the Far East Command in Tokyo, Japan and assigned to the General Headquarters of General Douglas MacArthur in the Dai Chi Building as a Top-Secret Specialist. He then volunteered for Korea in May 1951 and was attached to 24th Infantry Division. He was later transferred to United Nations Command at The Peace Talks in Munson-Ni. He returned to the US in April 1952 and was assigned to the Fifth Infantry Division at Fort Indiantown Gap Military Reservation until discharged in June 1952. He then re-enlisted in the PA Army National Guard in Berwick in September 1954 where he served full time as an Administrative Technician with Company C 2nd Bn 109th Infantry. He rose through the ranks and retired from government service as First Sergeant Major in November 1986, the first ever appointed from the Berwick National Guard since its organization in 1922. He remained in the PA National Guard and was transferred to HQ 2nd Battalion in Scranton, PA, where he was promoted to Command Sergeant Major. He attended several military schools and served as an instructor in the NCO School and the Officer's Academy at Fort Indiantown Gap until his retirement in October 1991. He was the recipient of many medals and ribbons, including awards from the PA National Guard, too numerous to mention but a few are The Army Distinguished Service Medal, Army Commendation Medal, Good Conduct Medal, Army Achievement Medal, National Defense Service Medal, Korean Service Medal with 3 Silver Stars, United Nations Korean Service Medal, United Nations Medal, and Korean Presidential Unit Citation, the PA 20 Year Ribbon with 3 Silver Stars, PA Service Ribbon with 2 Silver Stars. He also received a Quilt of Valor.
ASSEMBLE, AT EASE, DISMISSED
We love you Daddy, job well done
The family would like to thank all the angels here on earth at the Geisinger-Bloomsburg Hospital and Gardens at Orangeville who lovingly and patiently cared for our father during his illness. Anyone wishing to honor James' memory, please donate to any Veterans Association of your choice.
A viewing will be held from 2 p.m. to 4 p.m. on Sunday, July 24 at Heller Funeral Home, 633 E. Third St, Nescopeck, immediately followed by a funeral service with the Reverend Darwin Goshorn officiating. Burial with full military honors will take place on October 11 at Elan Memorial, Old Berwick Rd, Bloomsburg, time to be announced at a later date.